Why you should not write content (All the best excuses)
Imagine the scene:
I am sat with prospective clients in a nice coffee shop in the city centre, I'm telling them what we can do for them and how we publish them to 30,000+ visitors on our websites, and  we can boost their business to 500,000 real people on our social media reach as well, they are now getting all excited, it's going well, they even offer to pay for a second round with 'Muffins,' they return eagerly with fresh brews.
Then I ask them what sort of content are you going to give me?
it's around now we hit the proverbial brick wall!
"Do you mean lift the content of our website?" They ask, panic setting in.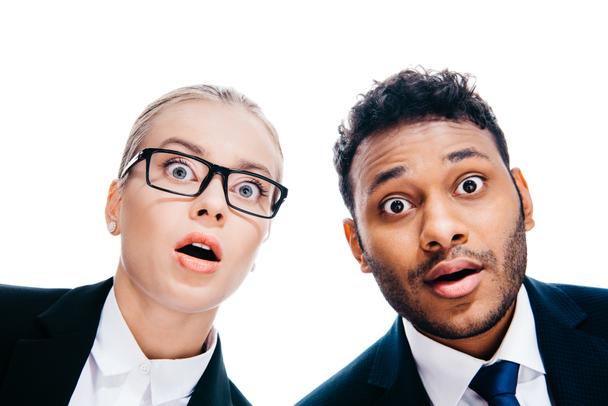 "Nope, someone has to give me original and compelling content at least 2 blogs a week 750-1500 words blog posts that tell us all why you do what you do, and why we should trust you and know you will have a solution for our pain points" I reply
Then they look at my coffee and Muffin I am tucking into wondering whether it was a poor investment.
I let them steam for a few minutes whilst they confer between one another, I giggle quietly to myself as I have seen this reaction hundreds of times before when you are asking someone for a time commitment, they are in creative mode, trying to get out of the work. It's even worse for business to business people.
Some are more honest and they just say; "Well that's that then, sadly I don't have time to fart, never mind find a few extra hours a week to write you pretty little stories!"
It's not just the time commitment either, it's the brain-work that will be required. Using your noggin on something new for one hour is akin to three hours in the gym, utterly exhausting!
Some great leader once said
'Using your brain is hard work, that's why very few people choose a job that requires lots of brain work'
What about your professional image laid bare for all to see. Will you be ousted as a hoax if you are asked to write a blog about why you are the best person in your industry? Or will you come out of it a victor making your competitors weep into a bucket?
Ooh what if there is a typo, people may think I am illiterate? Will it do my business more harm than good?
The excuses keep rolling out, I see it all the time.
The people who are successful online whom I have met, were so keen to start writing as they have a lot to say about what they have seen in their industry and how; if people listened to them, they can see the injustices and how they can solve their problems for good and save people money!
What we do is broadcast your content across a wide medium, we have spent 8 years now, growing our social media and blogging for ourselves to grow our own websites and brand. I can now publish and share your work on our sites and share to 500,000 social media which means you get a lot of people visiting your blog and then reaching the call to action button at the bottom and then contacting you.
However when, for example, I meet a drainage engineer and he asks me to do blogs for him, I'm thinking: 'Whatever I write matey it won't be what you like,' even though I have been writing for 8 years now and have written well over 2 million words on blogs all over the internet, I'm just not that into 'drains,' and I cannot just extract your so many years of experience and convert that into a great post with your personality.
What I can do is sit down with you and you tell me what you want to say and I'll write it into notes then onto a blog, but that is not cheap, ($150 including the blog and sharing) but if you have something fantastic to say I am sure I can relay it and the you can probably see a equally fantastic return on investment from all the leads from your blog.
This is the other crux of the matter, you 'have to be you' in your work, so people read and feel they know you, that's half the battle. I have met with people and they have told me, 'you are just like your blogs.' a cheeky little Liverpool Lad with a wicked sense of humour lol'
The other excuse is; I'm not a writer!
Being gritty and real is now the most popular watched and read things on the net, anyone can write now with spell check. You can always ask me to copy write anything, I'm happy to provide that service. Just as long as you have something good to say, which will make people prick their ears up and get something meaningful from the post, you don't have to be Dickens or Twain to find more clients.
You could always invest in yourself and enroll on a course to learn about content marketing if you feel that you are just not up to scratch. Everyone from any industry can and should start a blog:
In the documentary; The Story of Content: Rise of the New Marketing, River Pools & Spas co-owner Marcus Sheridan shares the following about the company's turnaround from near bankruptcy to becoming the global leader in Fiberglass pool education:
"The moment we stopped saying, 'We're pool builders,' and started saying, 'We are the best teachers in the world about Fiberglass pools and we just happen to install them as well,' … that was one of the most prosperous days of our lives."
We can always outsource Like , great idea..NOT!
If you are having an argument with your wife and some guy buts in and says let me take care of this I can do this better than you! are you going to go back to your beer and let a total stranger take over? Wait you did? Nooo and the Indian man who you outsourced your tiff to ran off with your wife? Seriously though, it's your brand, if the content isn't coming from the top of the organisation then I shudder for your brand loyalty.
People wont tell you, but slowly and surely your business will die a slow death if you put out bland blog posts and P.R.'s with no real feeling.
The primary goal of any content must be focused totally on the audience, and the business goal needs to be secondary. Or, maybe better said, you can't reach the business goal without first serving the needs of the audience. Once we deliver consistent value to our audience – and they begin to know, like, and trust us – then we can extract value from that relationship.
We are Digital MarketingConsultants who can come to your office and teach you everything you need to know from buying a domain to sharing compelling and altruistic content across a wide audience and you get all the leads you need, it's not easy it takes a while but I can set you on your way…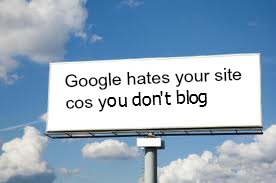 So what excuse are you going to find now for not investing in yourself and your business?
Save
Save
Save
Save
Save
Save
Save
Save
Save
Save
Save
Save