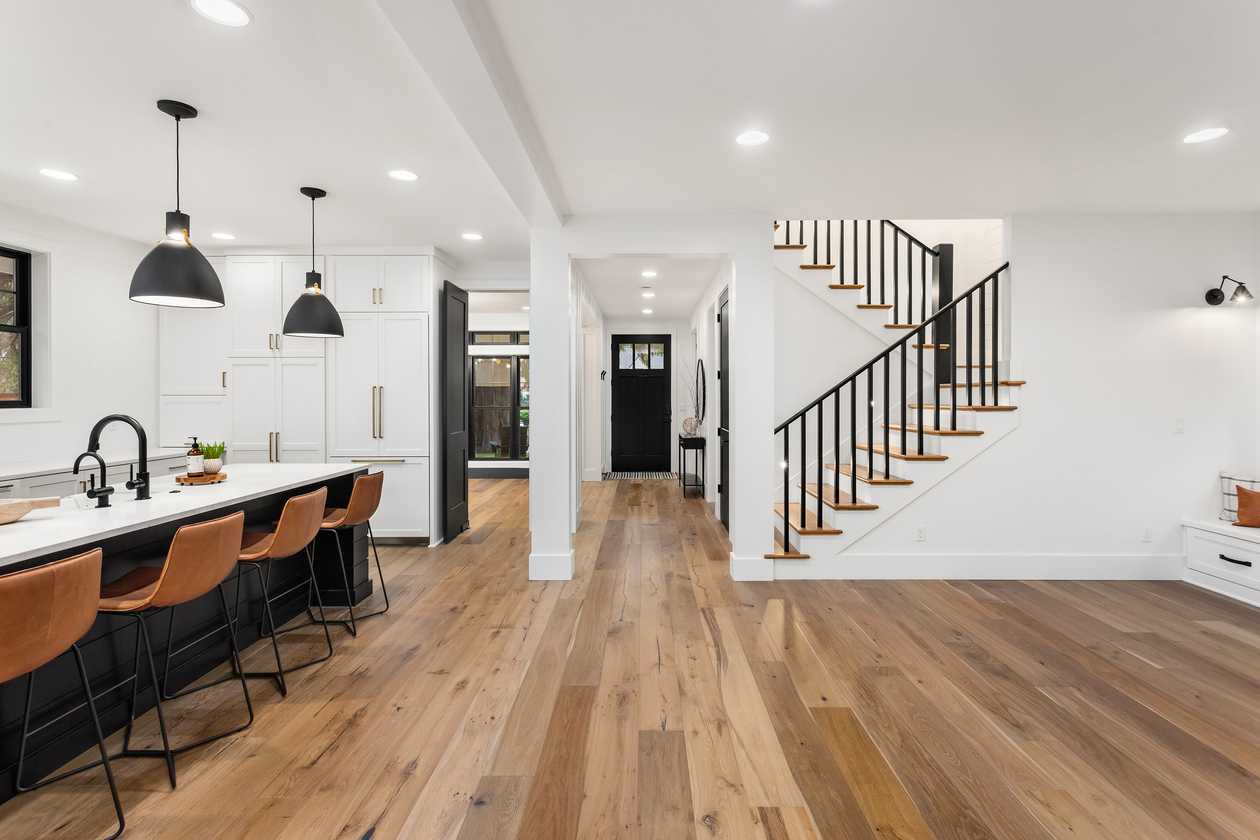 What kinds of homes and flats are available in Thailand?
Due to the region's historical growth, Thailand's real estate has unique development characteristics. Bangkok's Wattana, Khlong Toei, and Huai Khwang core districts serve as an example of this. Since there are major roads in this area, the real estate industry was established to provide residences close to major highways.
In this post, we'll go into greater detail regarding Thailand's real estate market, including its characteristics and range of housing options.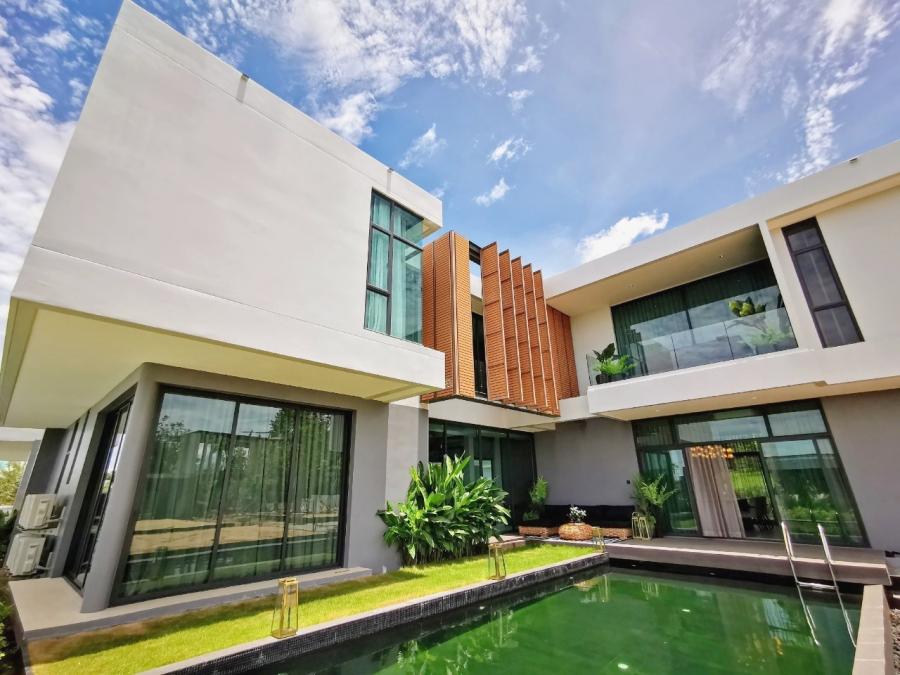 Aspects of Thailand's real estate market
Reasons to invest in Thailand real estate
Studios and rooms
Apartments in condominiums and apartment buildings
Serviced residences
Townhouses and detached homes
Thailand Houses and villas
Commercial property in Thailand
Land parcels
Thailand's current real estate market
Cost and demand outcomes
ASPECTS OF THE THAILAND REAL ESTATE MARKET
With 86% of the market, condominiums led the Thai housing industry in 2020, followed by detached homes (8% market share) and townhouses (6% market share). We shall then examine each category of property.
Reasons to invest in Thailand real estate
Cheaper than in other nations that cater to tourists;
Favorable mortgage interest rates (ranging between 5 and 7% depending on the bank);
State policy to lower transfer fees for property;
Relaxing the Central Bank of Thailand's (BOT) restrictions on lending for foreign mortgages;
Developers' discounts;
A means of paying the rent;
In order to work remotely from Thailand, obtain a long-term visa.
Studios and rooms
What are the housing possibilities in Thailand that are most cost-effective?
A room is a standalone living area with a bathroom and toilet but no kitchen.
A studio is a self-contained living area with all the necessities. It has a kitchen, living room, and bedroom. There is a toilet and a shower/bathroom. Studios are larger than rooms, and some accommodations offer living areas of up to 100 square meters or more.
Apartments in condominiums and apartment buildings
In Thailand, a condominium is a several-story structure with flats for sale or rent.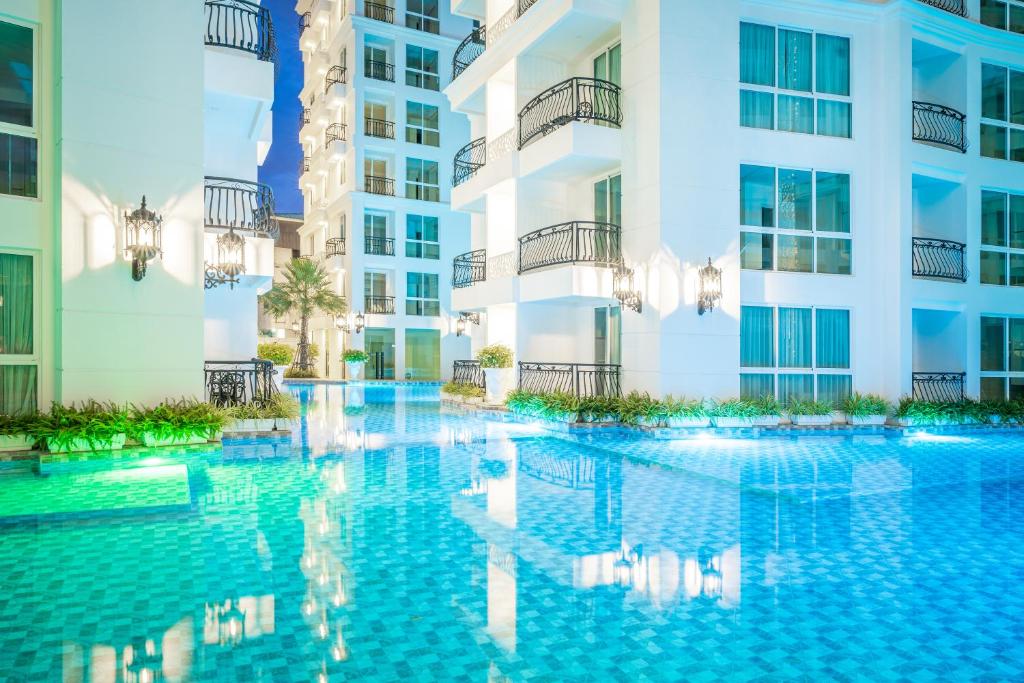 The majority of condominiums in 2021 were in the price range of up to 3,500,000 baht ($104,000), according to leading consulting firms in Thailand. The majority of condominiums are located in Bangkok's three major neighborhoods, Wattana, Khlong Toei, and Huai Khwang.
Condominium apartments and apartments in typical Thai residential complexes are comparable. Both choices consist of buildings with a large number of comparable dwelling units that can be rented or bought. Residents have access to the area's amenities and public places.
Living in a condominium differs from living in a typical apartment, although there are still peculiarities. In contrast to regular apartments, condominiums:
There is a specific management company in charge of maintaining the condominium (landscaping, caring for the neighborhood, cleaning inside the building, addressing issues with water supply, etc.); payment for utilities and management company services is separate; there are accommodation rules that all residents are required to abide by. For instance, it is forbidden to leave private property in shared spaces in Thai condominiums (such as bicycles, strollers, and other items that residents typically store on stairwells and in entrances); garbage is collected separately; tenants of condominium apartments are not allowed to have pets, though if the animal is small (a rodent or a fish), it may be possible to negotiate with the owner.
An essential must! Only units in condominiums can be purchased or sold by foreigners. Residents are exempt from this requirement because they are free to purchase any form of property.
Serviced residences
Would you like to experience the premium class's comfort? Apartments with services are the answer. Contracts for this kind of property might be short- or long-term, lasting anywhere from a few days to a year or more. This kind of property offers weekly cleaning and/or meal services, just like a hotel. These flats are ready for the renter to move into; they are furnished and decorated. For those seeking short-term accommodations or everyday luxury, this is a fantastic choice.
Townhouses and detached homes
Both standalone and attached homes can have up to four levels and the same interior appearance. The primary distinction between a townhouse and a detached home is that a townhouse is one of a row of homes that all share a wall.
A detached house is a standalone structure without walls.
A semi-detached house or townhouse is a structure made up of two dwellings divided by a single wall. Townhouse ownership includes private land ownership, unlike condominium ownership. This dwelling option is not available to foreigners because they cannot own land in Thailand.
Speaking of Bangkok, Wattana, Lat Phrao, and Pravet are the areas with the highest concentration of townhouses, whereas Sai Mai, Khlong Sam Wa, and Pravet are the areas with the lowest concentration of detached homes.
Houses and villas
In the past, a "villa" was a luxurious country home built in the manner of the Romans. The thorough description now matches reality. The most prominent housing option is a Thai villa, which comes with a house with roomy rooms and top-notch furniture as well as a swimming pool, garden, outbuildings, etc.
A house is not necessarily a house, while a villa is always a house. Some real estate brokers, though, utilize this definition as a marketing gimmick. Thai homes range in size and features. They may have a patio, a private garage, one or more stories, a living room, and a dining room. The size of the house affects how many bedrooms there are.
Commercial property
Offices, co-working spaces, warehouses, and industrial buildings are all types of commercial real estate in Thailand that can be hired but are not for sale.
Thailand is not the best place for a foreigner to invest in commercial real estate.
A foreigner can often only purchase strata, sometimes known as office condominiums, because they are covered by the Condominium Act.
Land parcels
Thai law prohibits foreigners from owning land within the country. Instead, you can lease a piece of property for 30 years with options to renew for 60 and 90. In this situation, you are free to use the property or residence anyway you see fit or for business purposes other than resale.
THE CURRENT REAL ESTATE MARKET IN THAILAND
The coronavirus epidemic caused a significant decrease in Thailand's real estate market in 2019–2020. Lockdown and related preventative measures prevented both international travel and the tourism industry, which was responsible for the creation of the housing market.
Condominium sales decreased to 8,285 units in 2020 from 13,232 units in 2019, a decrease. Thus, the decrease was 35.3%.
The Thai market recorded its lowest sales volume in Q2 of this year, at 1,162 units. The value of transactions decreased by 54.3% and decreased by 61.1% when compared to the same time in 2019.
An improvement was shown in Q3 2020, when foreign buyers paid a combined total of $9,381,000 ($278,653) for 1,885 condominiums and $12,703,000 ($377,329) for 2,592 apartments.
Due to poor purchasing power, the housing sector in Thailand continued to deteriorate despite the rebound in 2021.
The house price index had been falling since the start of 2021 and had just steadied by December. The supply index, however, was increasing. Thailand's developers have concentrated on building homes and villas. According to Trading Economics, supply in the Bangkok market has increased by 7%.
Pricing and demand
While economic growth has slowed against a backdrop of weak purchasing power, condo prices are falling. The reduction in the number of domestic and international buyers has had the biggest impact on condominiums.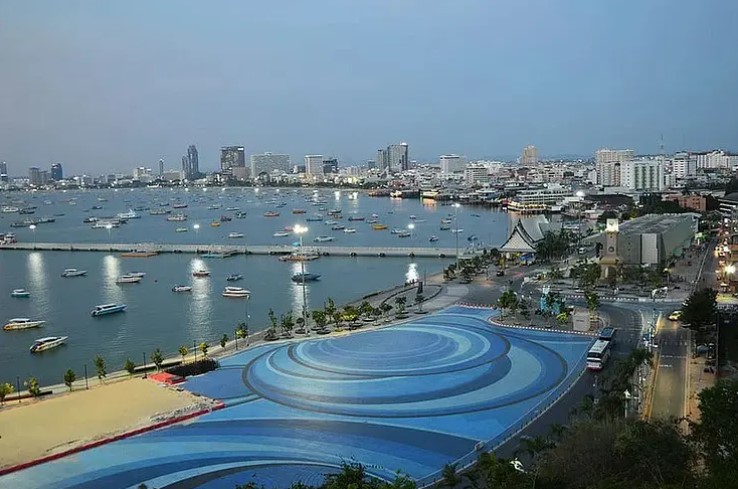 Regarding villas, detached homes, and land plots, the same cannot be stated. The situation has improved. This is mostly caused by a change in home choices among consumers. More living space and a greater standard of comfort, which these kinds of real estate could only offer, were favoured by buyers and tenants.
The rise in pricing in this industry is supported by the growth in demand. The detached house price index climbed by 10% in 2021 as compared to the data from the fourth quarter of 2020. Costs in the townhouse market are up 8% over the same time in 2020, which is a considerable increase.
Result
Early in 2022, buyers and investors with significant purchasing power may decide to test the Thai real estate market because to Thailand's relaxation of quarantine regulations. Purchasing an apartment in Thailand can be a fantastic chance in terms of both short-term investments for resale and long-term living expenses, claim analysts of Thai real estate DD Property.
We'll assist you in finding a home in Thailand.
Are you preparing to purchase a condominium in a brand-new structure in Thailand? Explore the world of incredible bargains in Thailand-Real Estate. Real properties from reputable Thai home owners and top developers can be found here. You may find current prices for the housing you are interested in, as well as a wealth of information on Thai real estate, on our website. It also includes comprehensive images and descriptions.
The managers on the website can provide you with guidance on renting, buying, selling, and relocating to Thailand. Experts support and assist with the transaction procedure.