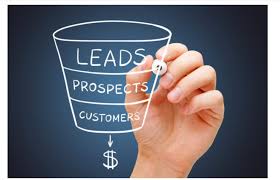 Lead Generation V Sales Leads what's the real difference?
Before we delve into finding leads for your hungry sales team to go at, it is important to understand what a sales lead is not:
A Sales Leads is not:
Email databases.
A list of names and emails regardless of how comprehensive it is, it is merely a stepping stone to sales leads.
Unless you have a room full of Customer Sales Reps or telephone sales who are hardened sales people who are happy to have 1-2 days at the office banging phones all day from the list, the leads are not going to bloom, you simply must contact all these people one by one to make it worthwhile and even if you got the database clean of the net yesterday; 20% will be dead so time is critical!
We sell email databases, (not the members of this site I assure you!) I often get the question
"Who have you sold this list to before me?"
I am like thinking to myself does that even matter? I know over 95% will buy data and just sit and look at it!  Paying for stuff seems to be enough for some business people.
Cold calling is one of those tasks that are up there with chief executioner and animal killer at the Abattoir, one in ten thousand will do it, and just 1 in a million are good at it!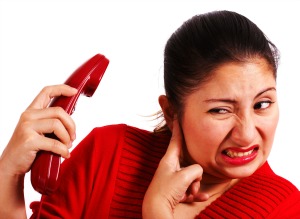 A sales leads is not:
SEO:
Search Engine Optimisation or manipulation as the people at Google call it, is not a sales lead, it is as much a sales leads as an Ikea box is a chair, without doing some work on your behalf it is not going to just assemble itself.
SEO can point more people at your site by knowing what key phrases people use, but what happens when they get to your site is another matter altogether. Unless your website's user experience is quick simple and effective then leads you won't see!
I see so many sites who are paying top dollar to be No 1 on Google via ads, but when you get to the site you are like ugh! Indian SEO companies can get you top of Google no doubt, but they give you half the job,  they are happy to take your money and say well we did what we said and got more people to go to your website, not our fault people didn't buy anything when they got there!
A Sales Lead is not:
Social media and Content marketing.
Again Social media marketing is another stepping stone to a sales lead. And it is akin to the fitness world where a fitness trainer's biggest job is to keep people going when the going gets tough. Content marketing takes time, a lot of time, and  like fitness where you have to keep going until you drop, it is the terminator of the digital world it WILL NOT STOP!
This is where you separate the men from the mice, the men keep going writing each day, and brush aside all the doubts that no one is reading and social media edge rank means fewer and fewer people see your posts each day unless you pay cash to Mr. Z. and his team to boost the posts. The mice do half a dozen posts and give up having a great excuse!
Eventually after months and months of writing blogs on your website and on Quora, LinkedIn , sharing them to all the sites you can remember the passwords for like Twitter, Pinterest, Insatgram etc etc then you get that first ray of hope when one solitary person emails and says:
"Hey read your blog can we get coffee? "and eureka there it is the holy grail the sales Leads.
You hear the bare Naked Ladies: 'Well no-one told you it was going to be this way!'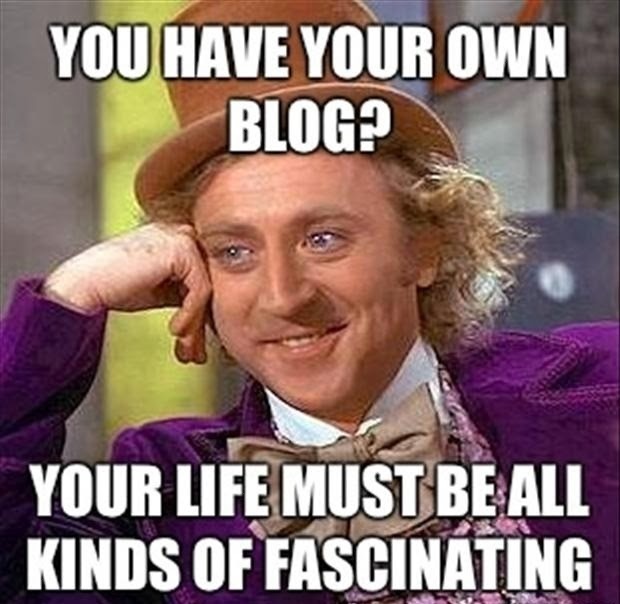 A Sales Lead is not:
Your well-meaning networking buddy
The guy at your morning network club who is coerced to find more leads for the team and last minute scribbles on some piece of paper and announces that he has a cousin who has a friend who walks past the office of this CEO and he will send a telegram via Morse code to this business owner for you.
A sales Lead is:
Someone who wants to buy what you sell, right now, has the decision making power to pay today and you can deliver to the area they want.
After 30 years in Sales I wish this could be the definitive meaning to a sales lead, let me break this very important sentence down:
Someone who wants to buy: as in; "Help I need a car now!" and shows you the cash, "I am a taxi driver and I have the route and passengers calling I need a car now! What you got in the showroom that I can drive away today??"
The decision making power: All too often sales people meet the monkey and not the organ grinder, and they love your pitch but  do an awful job selling it to their boss. Find out who pays and talk to them
Can pay today: I was taught to find this out from the outset, nothing worse than travelling all day to meet someone who wants what you sell, but only has the cash next month. Or; when he gets paid, or that deal of his comes through, go see him when he has the cash!
Deliver to the area they want: Last one but my favourite; all too many sales people have got all the way down the process of a sale to the order form blinded by the commissions only to find out at the end; they can't deliver the crane they just sold to North Korea by this week! Do you job from the beginning and follow the lead all the way to where it is going to and can you deliver there?
Leads4biz supplies Sales Leads we find out the buying needs from our 7,500+ members each day and publish them on our website in categories of business for you to read and if you think you can sell to them click the button!