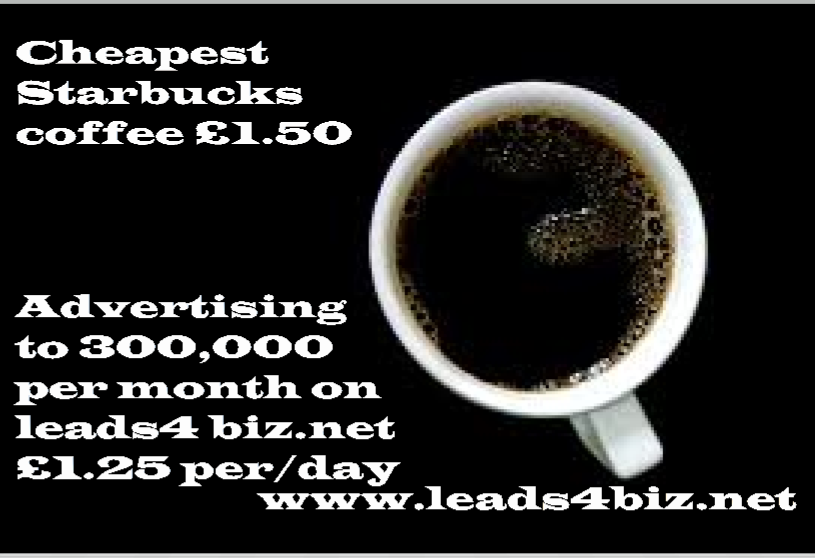 Online marketing on a shoestring (the best free things I used)
The biggest challenge for new entrepreneur is learning to understand the difference between Assets and Liabilities, as in the things that make money and the things that cost money.
When we are new to business the thing we should be investing in the most is self-education. Abraham Lincoln once said: "Give me six hours to chop down a tree and I'd spend 4 hours sharpening the axe." Investing in yourself and learning the basics of business will probably save your business from an early demise.
Going on courses for taxation and then a course for business accountancy are essential for a successful start to your business and most courses will be available from your government for not a lot of money, if at all.
As a UK registered business mentor I meet a lot of people who want to turn a hobby into a business, once I am satisfied that they person understands that running a business is not at all like a hobby then we turn to the best free things they can do to get their business out there and start to develop a brand.
One thing that should be far away from a basic start-up's mind is Pay per Click advertising, it often crops up in conversation that they will throw some money at PPC and that will increase traffic and conversions, however in my experience I steer all my new start-ups away from this notion as it is an expense they don't need at this stage of the game.
Pay per click advertising works best when your website is already converting a decent number of the visitors organically. Think of your website as a high street shop, if people are visiting but no one is buying then paying a company to send more people into your shop so that they also don't buy anything, is insanity! You have to get your shop right, when you are converting a decent number of organic visits into raw hard cash sales, then that's the time to get Google to send you some more.
So what free things can you do now that will help you send targeted traffic to your site?
Blogging
As a blogger of over 1 million words now I cannot begin to tell you the power that education of your traffic has on trust and branding. People need to know who you are before they trust you and they need to know what you know and how what you know will help them solve a problem and help them it's what's in it for them (WIIFM).
Blogging also makes people stay on your website longer and Google knows when people have shared a great altruistic piece to their social media and rewards you with a higher ranking.
It takes time, yet that is exactly what start-ups have more of than they have money in the beginning, a good blog takes me 30 minutes to get out the first draft and 30 minutes to clean up 500 typos, and then to proof read three times, and then publish and share to all my social media, twice a week is optimal for any website. So; just 2 hours per week publishing 2 posts on a blog website and shared to social media will be 2 hours very well spent to brand your business.
Videos
Amateur videos are now mainstream, people love the home-made feel as it is more wholesome and believable, almost every smart phone has video capabilities so you can make something really simple to showcase a shop front, a new suit purchased at a Tailors in Bangkok, a new piece of jewellery, the mayor opening your factory, anything can be filmed and added to your you tube channel for free and with Google owning YouTube and YouTube being the second biggest search engine on Earth it seems crazy not to!
Vine
Vine is simply something every new start up should embrace, you create your Twitter account and then download the app you make a six second video through your phone, send it to Twitter, then the video stays on your twitter account on the left hand side as a portfolio piece on your profile page. How long does it take to film a face to camera testimonial? Like: "Hi I love what the ABC Company does, I recommend them highly" 6 seconds! Done!

Google 'Vine videos' to see they are some of the most watched pieces of film on Earth, try to be creative and make it fun and you could find yourself in a compilation video that has gone viral to millions, cost? A few minutes of your time!
Recently in June 2015 Vine has said they are streamlining their SEO tags and titles to make it easier to be seen on search engines so even more reason to download this free app and get busy making free videos
Hub spot
All of us online marketers use Hub Spot it has become the Bible for information and education for all things online; they provide a free grader for your website so you can see where you need to improve.
Once in a cafe I over-heard a consultant say to a client; "Well we have prepared your website report and we need £100 for this." As I left I saw it was a white labelled Hub grader report, can't blame the consultant, but it just makes us online marketing people laugh at what people charge for just pressing a few buttons. Google 'Hub spot market grader' and then add your URL and you will be sent a website report FREE. If you want to send me £50 for saving you £100, please be my guest!
Word press plug-ins
As a start –up you do not want to pay over the odds for anything if you can help it and getting on an online marketing course will be one of the best investments you will make. All my students on my courses get to learn how to build a professional website in just 5 clicks, once you have your hosting and domain set up, we go right through that process together. The actual cost to my clients for their website set? Less than $20!!! Yep seriously!!
Sites like these:
Once you site is set up and you have chosen a great theme I introduce my clients to the wonderful world of plug-ins.
The open source community, who have for many years added some code to fit on to Word press sites and then, once you find one and add it to your site, you can almost have whatever customisation you want for free! I have seen some amazing Hotel booking systems, forums, many shopping carts, security plug- ins, search engine optimisation plug-ins, all free!
The developers will always give you a free version in the hope you will upgrade to the premium service but the beta versions are always plenty enough for anyone starting out, and those wonderful Word Press people realise that if they give free, the universe will usually give back in return so they are all masters of the law of attraction and get my utmost respect.
My very favourite free plug in is Yoast SEO, very soon I will be visiting these guys to give them a massive donation because their free plug-in has made a significant difference to my online position and I always get my clients to download this plug in. It makes everything to do with SEO so simple, so you can concentrate on writing great content without worrying about keywords phrases and meta-tags.
There are many, many, more free things you can do to get started in business, so remember cash flow is the biggest reason why so many start-ups fail so don't be a victim and throw money at anything unless you are 100% certain it will make cash, and it's so much better to have the cash in the bank to be able to do the elementary stuff like visiting clients and sharing your passion!
I can tell you from all my original mistakes how miserable business is with little cash and the worries concerned, so say no to most things and do all the free things you can till you have a healthy pot and invest in yourself first always!
Add your business to our directory and then we can help you drive traffic to your site through our social media
Contact Netmedia