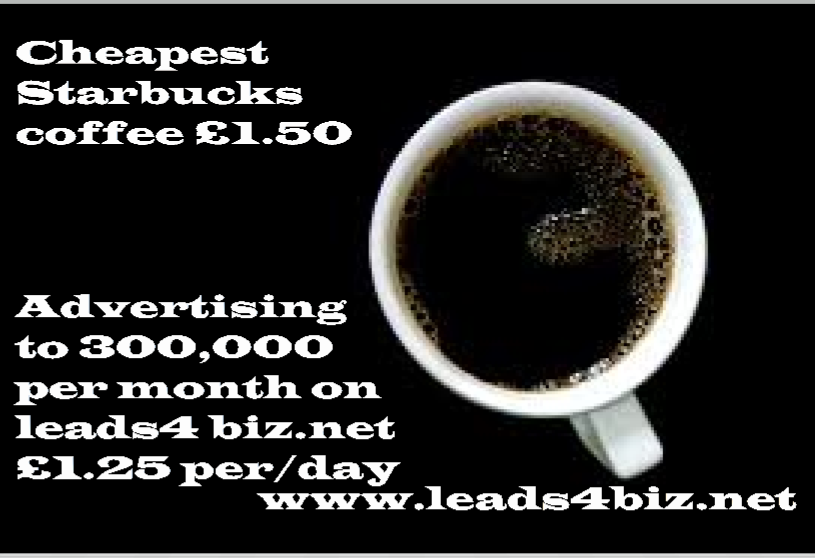 Online marketing company spills the beans on website prices in UK
Website prices , when you have the knowledge!
OK so you have your business set up, and you want the public to know you are there and what you do, so you search for a web design company in UK and their prices range from about £200 for one page website to £5,000 for all the bells and whistles. You have £5,000 redundancy or savings money to get your business running so you figure to spend say £1,500 on a website after all you:
Want to portray a professional image, and find clients online right?  
Those websites (`one to gone' I call them) on the telly just don't feel right, I know what you mean!
Six months later and you are finding that most of your business comes through word of mouth referrals and networking within the local business community, and you begin to think of all the things you could have done with that £1,500 and you think to yourself this whole Internet marketing thing is a bit of a scam, the web developer said you have to have an online presence and he also said that this site will find you some business didn't he? Hmmmm you wonder!
To actually build a professional word press site for your business or any other costs around £50 I am a website creator and have made over 100 sites for companies in the last three years and never has it cost over £50 to get a decent looking site up and running!
So why are these companies charging so much? Because they can, and knowledge is power!
Net media create websites for business for £200 complete with e commerce plug ins, captcha codes, widgets, logos, images, Video embeds, AND train you how you add anything and amend anything you like in your C.M.S. (Content management System- jargon for admin panel!) anytime, and have professional emails and hosting with statistics all in the price, with no extra maintenance needed thereafter, sure if you need us after you have built your site yourself with my help, we are there, but if you don't good luck!
Once you have a site done; then the S.E.O. sharks and Social media marketing limpets will start to hover around you at the six month anniversary of your website, as they know you are not getting any business from your site, and they will wade in with promises of getting you top of Google, well this is great and means sweet Fanny Adams unless your website is converting right now.
Website conversion is a massive telling statistical factor for any website, as in: How many visitors do you receive each month and how many of them turn into business? If your answer is less than 10% put the phone down on the S.E.O. people now!
Paying money to send more people to a website that's not converting is a waste of money!
Social Media is such a new science and we, as a  social media marketing business UK,  hate the word experts!  I attend three to five online seminars each week and I am still learning every day! How can these people promise you anything with social media? All we do is teach what we know, and what we know has helped us to receive around 8-12 leads every month and be the very top for all our keywords on Search engines without any Pay per click advertising on Facebook or Google.
One Social media service we do offer is to promote your blogs (Whoa! Don't ask us to blog, DON'T GO THERE! I am very sensitive when it comes to businesses that outsource content and the wall of crap it creates for the internet population)
We publish Your blogs on our websites like biz-find.co.uk our business directory with 30,000+ visitors each month and then we share to 50,000 people on our social media channels and then to over 100 million on book marking sites, which is exactly what we do to get our keywords seen at the top pages of search engines  and brand ourselves as one of the top companies for social media on the Internet! Cost?
£100 a month and you write the blogs and beware we will not post crap!
Contact Netmedia to help you create your business website and learn how to market online effectively the Netmedia way to grow your business!