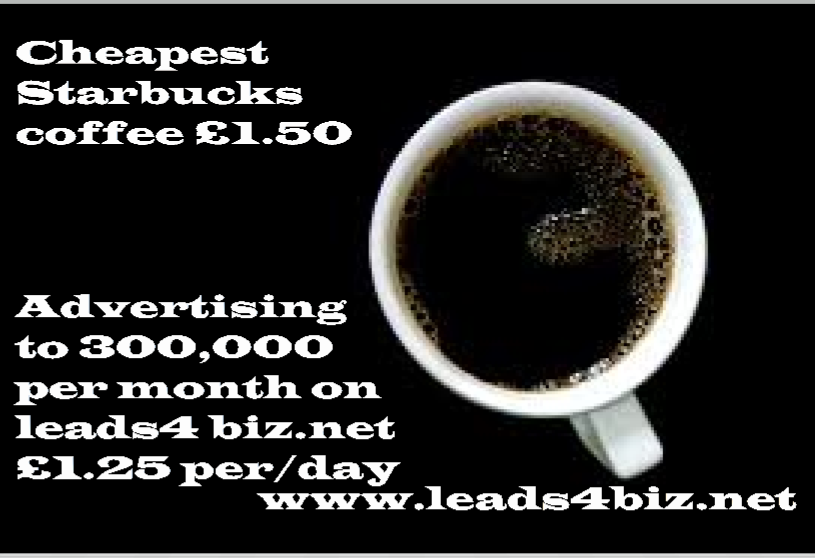 Lead generation without picking up a telephone
My Vision of the future of online Lead generation
Honesty, by now after many  years of the internet, you would have thought it would be so easy to be able to find everyone anything they wanted by the click of a mouse;
Lonely people could find one another instantly.
The lady looking for a handbag in the exact colour she wants, ordered in seconds.
The company looking for an accountant could find one in minutes.
But what's happened is; we still spend hours looking online for what we need, and the Internet just seems to be a reflection of the basic confusion theory we live every day by. It seems we are just doing business the way we did in the 80's except we do it now online.
Ten years ago when I first started really using the internet I had reveries of what this could be in the future, where I as a Sales rep at the time, didn't have to spend days making cold calls and canvassing I could just go online and find people who want what I sell and are not far away. I could just say Hi, make an appointment, and sell… huh fat chance!
What frustrates me as an entrepreneur is; if I could be like a Carl Sagan flat button from his amazing explanation to explain dimensions we don't yet fully understand and ride up and see what everyone in our area is doing from an elevated dimension;
You could see someone only 5 miles away to the East who, for example, desperately needs a plumber, and not being able to contact one, and a plumber sat in his office just 5 miles away to the West scouring the internet posting on Facebook desperate for a customer;
When all they need to do is; find one another!
Search engine optimisation and online marketing has made the internet a place where people who have learned these skills get their websites above others, that is usually done by experienced web people, this doesn't mean they are the best service or the most local one to you, it just means they are good at SEO and the main challenge is it's almost always about converting website visitors and SELLING a product or a service.
"What I am trying to do is; flip the Internet world upside down"
Say; instead of an internet full of sellers and the website owners waiting till someone needs their services and calls upon a search engine and finds them, or worse; do the old hat way and cold call to try and tickle the customer to buying:
"I want to see a world of websites full of people that need stuff!"
Imagine a world as I do; where the internet is full of people asking to buy things and the merchants just contact them on one website. Life as a merchant would be a utopia!
If you run an internet search for 'Lead generation', you will almost always find the first few pages full of Tele marketing companies, some have very impressive websites and speak of methodology of targeted client databases that they use gleaned from networking events they run, but at the end of the day it's still back foot selling where you call them needing to sell something more than they need to buy something
In 5 years of B2B sales in UK only twice did I call a company and they said:
"Wow we were just looking online for a Franking machine" sure what day can you come?
The averages are astounding and the rest of the time I got by; by putting an idea into their heads they needed a franking machine, through persuasive sales skills.
'Supply and demand' as Jordan Belfort says in Wolf of Wall street, 'if there's no demand you create the demand'
Very skillful and adept salesmanship Jordan, but you would think in this day and age with the technology available someone somewhere who needs a product and service, can instead of scouring the net for a good while to find suppliers, can post what they are looking for, then:
Quickly a number of suppliers contact the buyers,
Subsequently the buyer has a few competitive quotes, but no one has made this happen or have they?
Build it and they will come
In January 2011 I started a website which is a very simple functional business directory, I had to beg people to come and add their business to it, and it was very challenging in the beginning like an empty restaurant, people make their minds up and leave without trying the food.
Eventually through regular and consistent blogging and sharing to social media, we got to our first thousand companies and made it to the top 1 million on Alexa by 2013 (top 0.1% of all websites on the net)
By then I still had no idea what I was really going to do with the site, like Zuckerberg before he really monetised Facebook, you knew you have something valuable, but were not really sure which way it was going to go, but we had the people visiting the site and staying and it's from there you can see what you can do to finally get paid for your efforts.
Then one day in early 2014 when we had just gone live with the Philippines and Vietnam site and I was reading about many internet issues , I thought about my own challenges about finding customers for my other business, which is social media marketing training in Thailand, which was just about putting food on the table, I am not too bad at SEO so I was training people to do this for their sites:
I then understood the frustrations felt by gifted musicians who yearn to be playing big venues in front of countless fans <cue the Stone Roses-I wanna be adored!>
I wanted Biz-fid to go global and scratch an itch!
Solve a universal problem
I thought; we have a community which is a mixture of listed members who have added their business, subscribers who visit the site and want updates by email, and ad-hoc visitors, and the site is purely B2B.
Why not ask the members what products and services they are currently looking to buy and post them on the site as pay for leads, I ran my own marketing research, I didn't need to but it excited me to do so:
I asked an electrician at a networking event:
"If I knew someone who needs a complete rewiring job done at their offices in your area; would you give me a referral fee?"
"Crikey yes sure 20%!!" he said hoping I really had one..
"What if I just said a £40 standard fee for the lead and any other leads that come in for a month?"
"Just tell me where!!" they said again and again, each time  I asked, it became a loaded question.
So I set about making it; because to me;
My life's opus is to standardise what is a lead
A lead is not a telemarketing company, however advanced they may be, a lead is not a database of names:
A lead is:
'Someone who is actively seeking to buy your products and services in the area that you as a supplier operate in'
Biz-find has created an environment where our members have various incentives over and above us finding them suppliers and receiving many competitive quotes, to supply us with leads and our most obvious member incentive is cash money for leads.
Any member on our site can earn hard UK pounds sterling, providing us with genuine business leads.
Now you as a supplier who needs a customer, clicks Sales leads and you will soon be in a wonderland of all the people in your area that need your products and services today.
I looked on Alibaba and he's not doing this in any shape or form the way we are doing it, he's shorter and much uglier than me , so I have a few things going for me at the start! <Sorry Jack>
We started the leads sourcing on our Thailand site first only because we live here (someone has to yes 30 degrees, sunny thanks for asking) and you can see live right now the leads our members are supplying us right now.
Entrepreneurship is about going with what you feel more than what you know, being hungry for long periods of time, and often not being able to convey to friends and family, as they don't understand why your trainers are falling apart and they berate you:
"You could get a decent job tomorrow instead of playing on the internet all day; you're a smart lad, what's wrong with you?"
But you don't because you understand the principle of:
'I go without now for a few years, to live the rest of my life in abundance of time and choices because I have a dream to make a positive change in this world and to leave a lasting legacy of helping my fellow man'
That and getting stinking rich as a side benefit
To your success
Alan