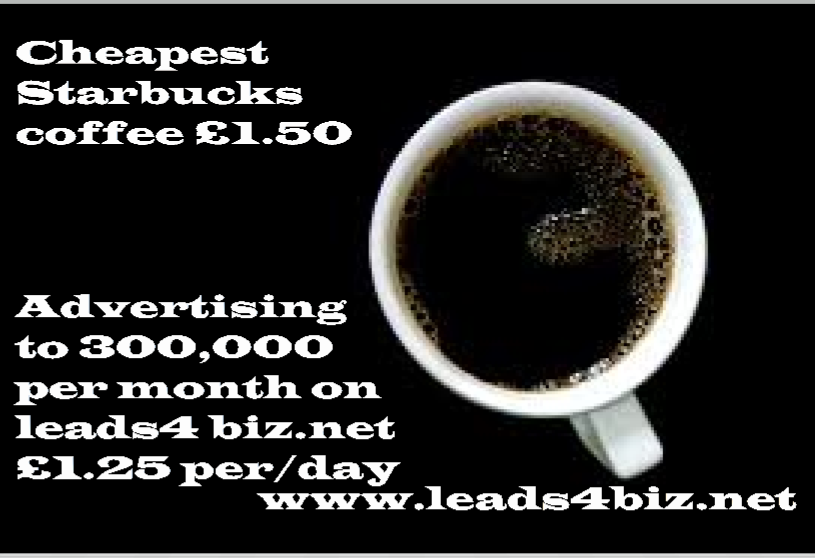 Why B2B (Business to Business) has little taste for Social Media
When the Internet and laptops started to find their way into everyone's home and office, there came with it an excitement of what could become; the sharing of information, families connecting across the miles, and the sharing of business. It certainly has improved our lives in many areas to the detriment of our health.
One area of the Internet which has been largely forgotten is the B2B marketplace.
B2C (Business to consumer) has grown exponentially via social media, friends sharing what they like about a smart phone or where to eat has meant that businesses who sell consumer services have the internet pretty much at their control.
But the poor manufacturer of B2B products with a few good staff has yet to see how the Internet has done anything for him!
Let's face it if you are selling for example; designer shirts to woman you need Facebook and Instagram, however a guy who for example makes automotive parts for Industry is going to wonder what the Internet can do for him.
I often get called into Manufacturers as Thailand's leading Social Media Marketing consultant to try to explain to them how social media marketing will help them and they know it could work, but unlike posting a T-Shirt straight onto Pinterest. The manufacturer has to play it very differently.
The poor old manufacturer has to start with a brand name and develop trust from a separate blog website; he has to learn about SEO to get the blog website ranked. He then must write a series of regular weekly blog posts that must be shared to a massive audience that they need to grow on all the top social media accounts, then he has to learn about video marketing, power point sharing, infographics, and paid advertising online.
Sadly; whereas the B2C lady has already sold a shirt or three a few hours after posting on social media the poor manufacturer has to wait months and months to develop a trusted brand name in the targeted arena of his field, who need to know he is the best in the manufacture of automotive parts and how his parts make a difference to our lives. Then a series of very subtle calls to action across the content to direct people to their commercial site that's screams; buy from us.
All this costs time and money and if a smart traditional salesman already in the Industry walks in with a database and buyers and asks for a job, well they will be the choice over social media any day, because the ROI will probably be quicker.
So for these reasons the poor B2B market has little affection or taste for all this social media malarkey, they seem to operate in a separate world to B2C altogether. They are probably still seeing some success in the business world's most old fashioned ways of finding new clients, i.e.; via cold calling, canvassing and Networking.
What's your legacy?
But what if we could help the B2B world find customers that they don't think you can find quickly online? Wouldn't that be a legacy to leave?
Well we at Biz-find feel we have created something of a manufacturer's wet dream. Unlike Alibaba who has created a B2B platform for industry to scream louder online, we have a B2B marriage service unlike anything seen before.
Biz-find started off as a simple business directory. We never added databases, so we were, and still are, user added. Our members all have logins and update their own information this makes us very up to date.
When we started we had so few members we had to beg and write many, so many, articles, and grow our social media to get people interested in the sites. We then expanded to many countries and now have 8 country directories as I write.
When we had about 3,000 members we decided to contact our database, help them with their marketing and ask them what they are buying and then we post those buying requests as leads.
Good idea you are thinking, but won't people just steal the idea? Of course they could, but unless they have 4 + years to spare to gather all these companies by sharing them free every day, on a social media reach that took 7 years to muster, or a massive budget, then they are welcome to try…
Just adding a database you bought and pasted into a directory type website then contacting the members, is going to have a massively different response to the one we are getting!
We get leads of our Directory members because we used one simple business law.
The law of reciprocation
We have since January 2012 shared all our B2B and B2C members on our sites free of charge to our social media reach of ever quarter of a million, because I was taught:
Give and give and it will come back.
So now when we contact our database we say;
"Hi Alan from Biz-find here." the response is like;
"Oh Hi thanks for sharing our business" and I respond with;
"I've got more free stuff for you, all you do in return is tell us what you want to buy and we will help find suppliers for competitive quotes for what you need"
They usually very happy to give us a few leads!
Then we call B2B manufacturers and you should hear the silence when we say:
"Hi I believe you are a manufacturer of conveyor belt systems in Samut Prakan? Cool, well, I have someone in south Bangkok who wants a conveyor system for his tinned fish factory, budget 25 million baht…. Interested?"
This is an example of the kind of calls we make every day to the B2B industry, it puts us on the front foot and business are now making regular calls to us to see if we can help.
Regardless of what you sell try Biz-find for genuine B2B lead generation.