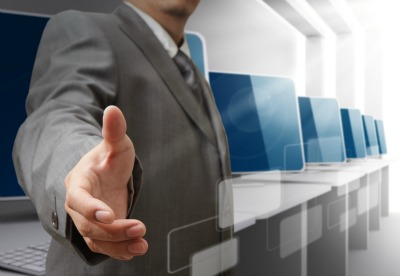 When you can't afford a Sales and Marketing team.
One of the biggest stresses to making a business work is staff retention, not only do you have to worry about making the salary and other benefit payments every single month, you also must motivate them enough to stay and to be profitable for you.
Sales people, often, need cars, fuel, mobile phones and laptops as vital tools to be able to keep in touch with you and be able to get to clients.
Office staff require HSE safety checks for a better working environment, you don't want claims later! and if you want to make the job attractive you need subsidized canteens maybe gym memberships, team motivational days out for both the Sales Team and the Marketing department.
It all mounts up. The price of which must be passed down to clients to be able to get some net profit out of it for shareholders and executives alike.
But Alan, you ask, this is 2020's surely there is a way for smaller business and startups to get ahead without the unnecessary costs of staff and all their baggage?
The vast majority of SME's I speak to ask me the same question; is there a way for them to just get on doing what they enjoy and producing their product? For some it's a hypothetical wish list, Oh wouldn't it be great!
The dream scenario indeed, the pain of having to stretch yourself into multiple roles, and you know the old adage jack of all trades and master of none, is just killing business, not to mention many CEOs have absolutely no passion for selling, many are engineers who have invented something amazing but have no clue how to get 'Joe public' to know about it. The book authors who have for months toiled over a book and have the full paperback sat on their desk ready and now email me asking what next?
Then believe it or not I have to be paid, yes insane isn't it!?
Wouldn't it be amazing if there was a system out there that could be your sales and marketing team without the need for people like me? Am I putting myself out of a job, well I hope so, as I am not getting any younger and to be honest in my ten years in digital marketing I have seen more changes than a Paris fashion show, that is making the business so hard for anyone to keep up with, and I for one welcome any technology that saves us all time, stress,  money and streamlines the lead generation process.
Ok I will put you out your misery now. Dream no more….
Ok you know 'Google My Business', right? The part of Google where they have the map and the local business in the area you can sell to, where you can search for say 'Chinese restaurants in London,' and it shows a map with markers and SEO people fight every week to keep their clients at the top of that search, well imagine you could target every business on there that you can sell to and end up, just a few minutes later, with your entire target market on spreadsheet complete with emails.
Then imagine you have a set of emails you have created that literally introduces your business and each email is automated in sequence to fire off to your target market for you, then a system that at a certain point during the email process fires off a text message to the decision maker in the list, all this without one salaried person in an office working for you anywhere. The only set up for you is to get your emails ready, and that is just you where you are writing about your unique selling points and offers etc.
Do you think you would get a couple of leads a week of that? A lead being someone, a real person, a decision maker from a target business who has said yes, I am interested and would like to talk to you!
Then ask yourself; what your average order value of your product or service is, and then I would hazard a bet that a few sales of this system each month would be so much more valuable to your business, compared to what this investment in this system will cost for one year.
Put it this way one year of this program is less than you would pay me as a digital marketing consultant  for one month!
Want to see for yourself?