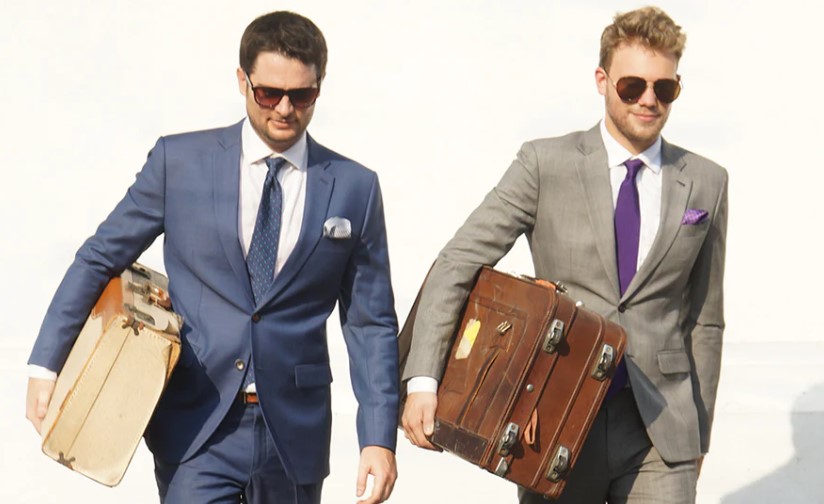 Trunk Shows make a post Covid comeback!
What is a trunk show and why are the becoming more popular than ever before?
Traveling salespeople from New York would deliver trunks of apparel to retailers all around the nation in the late 1800s, and due to the success they branched out directly to clients.
A trunk show enables clients of the store to meet greet and get measured up for garments at great prices at their place of work or at a Hotel nearby.
The New York Times used the headline, "Trunk Shows Hit the Road and Spread the Fashion News," in 1971. According to fashionistas, American designers were traveling with exemplary collections of traditional clothing to compete with the widely renowned European collections of cutting-edge fashions: There are times when the designer is present to add a touch of glitz.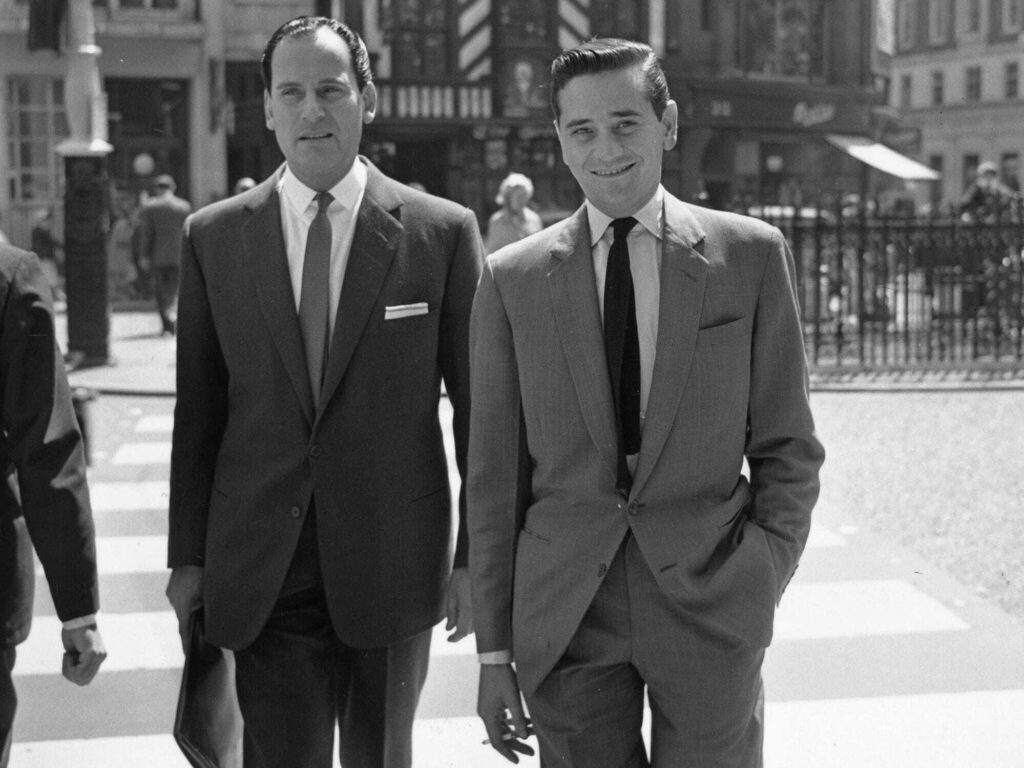 Trunk displays, which date back to before World War II, were described as so; "Manufacturers would pack up a hundred things in trunks and take them to, say, Macy's in Colorado." The buyer was content to have the clothing delivered directly to her and occasionally asked a few customers to drop by to take a look. Then, it became a little more official and public. The "designer fashion" trend gained up in the 1950s with the emergence of American designers, and the trunk show became the venue for in-person meetings with the new celebrities.
An early glimpse at the designer's range was the draw for both the local shop buyer and the final customer.  A larger clientele is now being given access to the advance look that was previously only available to a restricted set of high-end clients (high-end, which is synonymous with top of the line, is a euphemism for "rich"). You may forget about the original trunks since the crowds follow the advertisements.
"The word trunk is really out of date." The entire collection is currently housed in three or four extremely thick canvas clothing bags.
Although Instagram and other digital media are the newest way to announce designers' new collections, the tried-and-true trunk show still generates good sales for designers willing to travel.
Bangkok Tailors who have always have affordability for quality materials started travelling to Europe in the late 1970's and they have been going each year adding more dates as they go, and for people in Europe who want a great priced quality suit but don't want to get a flight for 15 hours to get one can just find a Bangkok Tailor near them on their tour dates
Wherever you go, Boss Apparels by Mac Tailor offers "the complete" personalized tailoring service and experience.
Personal counseling in person – Meeting you in person helps our specialized experts obtain your precise measurements. Otherwise, there is a higher chance that your suit or shirt may be marked incorrectly. The ideal fit should be achieved the first time. It's advisable to receive your precise size in our consultation rather than by phone or email because Made to Measure is an investment. It will be simpler to repurchase once you've done it once because we'll have your measurements in our files.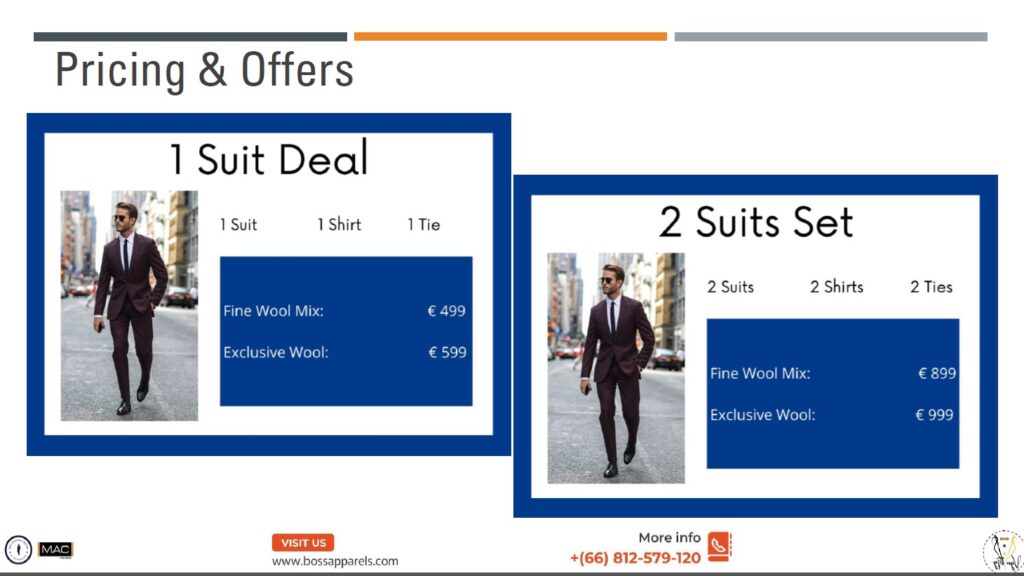 Personalized and distinctive – Whatever you want, you can design your own shirt or outfit. You have the option to select your own pattern, fabric, lining, trims, buttons, and a variety of other characteristics with this kind of service. Your personalized shirt is unique and cannot be found anywhere.
If you are unable to visit us in Bangkok, look out for our tour dates in your city and pop by to meet us to take numerous measures and observe your body shape to guarantee a flawless fit. More than a thousand fabrics and linings are represented in our sample collection. We've tried to cover every possible angle, but if we don't, we'll do everything in our power to find it for you.
Also if you want to suggest a place for us to visit we'd be happy to hear from you.
We also value recommendations! You are given a preferential rate in exchange for organizing a group of individuals.