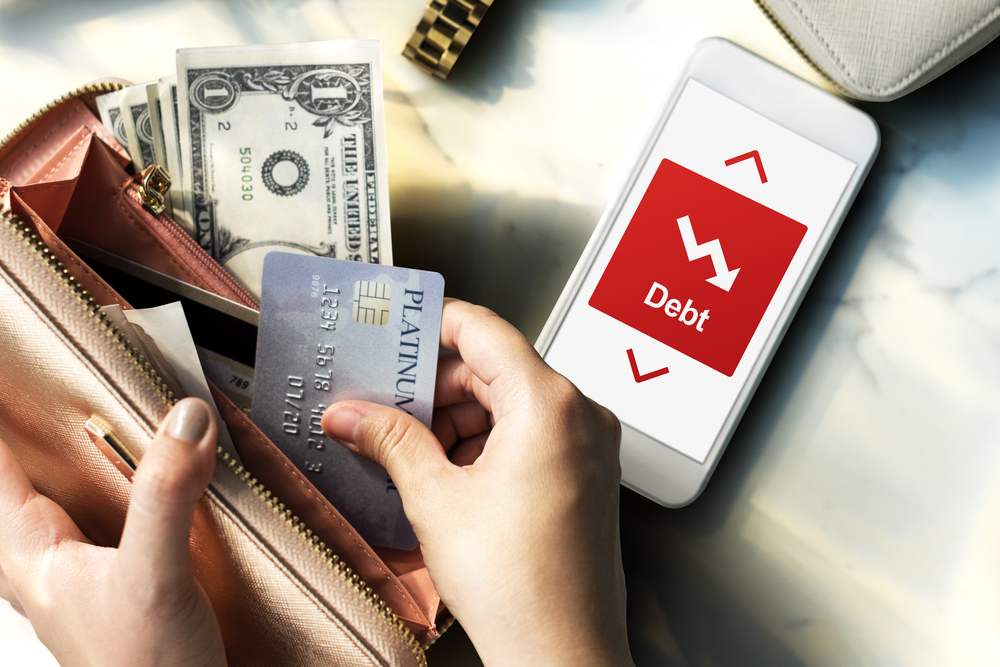 Start a Credit Franchise and help thousands to get out of debt!
Problem:
In America, over 60% of the adult population live paycheck to paycheck, not having the savings or disposable income to cover emergency expenses such as car repairs, medical bills, etc. These folks face challenges sourcing the funds needed to balance their weekly and monthly budgets as there are limited solutions in this space classified by many as "sub-prime".
The subprime consumer borrowing market is over a half trillion dollars with tens of millions of customers that are seeking solutions on a regular basis.
Solution:
We have developed a lending product, platform and channel niche that helps customers obtain the funds needed to run their households. We view ourselves between the credit card and predatory payday lending space as we are helping folks avoid, or graduate out of the expensive payday vertical.
Proof of Concept – Bright Side Loans:
Founded in 2018 by Consumer Finance industry experts, Bright Side Loans was formed to lend small consumer loans ($1,300 average balance for 12 months) to folks in the subprime space using the latest virtual fintech tools, credit analytics, scorecards and data science.
To date, Bright Side has made over 2,000 loans (over $4M) and have proven out all facets of operations. For the foreseeable future, Bright Side will remain an independent entity and will operate as a "test kitchen" of sorts for our expansion channel – Fintech Franchise Network.
Expansion Channel – Fintech Franchise Network (FFN):
Taking Bright Side's proof of concept, we developed Fintech Franchise Network which will be a group of 25 virtual lending offices (modeled after Bright Side) which will be operated as franchises. Over the next five years, we are projecting an $85M portfolio, $28M annual EBITDA and a valuation in excess of $300M, at which time we will entertain exit options.
One key note about our Fintech Franchise Network proforma is that it is based off of actual results from Bright Side Loans. Additionally, we have identified 5 opportunities that when executed, will surpass our plan.
Intellectual Property:
Our team has developed significant Intellectual Property which allows to be better at approving folks that will pay – and we do this better than most. We have retained an IP Attorney firm who will assist us in protecting our IP through various Trade Marks, Secrets and Patents. Our IP not only proves valuable for FFN, but has the potential in becoming another revenue vertical for external analytics clients.
Why Franchising:
We have created a strong strategic advantage by franchising our virtual consumer lending branches. One of the keys to servicing and performing with subprime customers is the direct relationship with them. Our competitors use the large, $100M ++ branch environment which waters down the relationship to "account numbers". Our franchise strategy delivers better "cost to book" marketing results and payment/charge-off performance due to these relationships.
Fintech Franchise Network, as the Franchisor, will delivering all key functions such as: Marketing, Treasury (Capital), Credit Decisioning, Compliance, Legal, Accounting, etc. The franchisees will deliver 2 key functions:
1) Work with customers to book approved leads and
2) Work 1 – 29 day delinquent accounts, which is truly a customer service and marketing function.
Additionally, our 25 franchisees will be "hand-picks" from our extensive network that have direct experience in delivering in the subprime Consumer Lending space. This experienced team, with franchise "ownership" mentality will prove valuable to our success.
Team:
Our full time, fully dedicated team of 7 consumer finance experts each bring decades (and billions of dollars) of experience in consumer lending, data science, analytics, leadership, strategic planning and financial acumen from the strongest brands in the industry – Beneficial Finance, Household Finance, CitiFinancial, etc. We are proven performers that have the drive and competencies to deliver our plan.
Investment:
Fintech Franchise Network is seeking $6,000,000 equity for 15% of the business which will fund the launch of our initial 5 branches. This effort alone delivers over $5M in EBITDA and a valuation of over $50M.
The timeline for these branches is #1 immediately with all 5 being opened by the end of Q2, 2023.
We will use this final proof of concept to deliver our additional 20 franchises over the following 18 months.