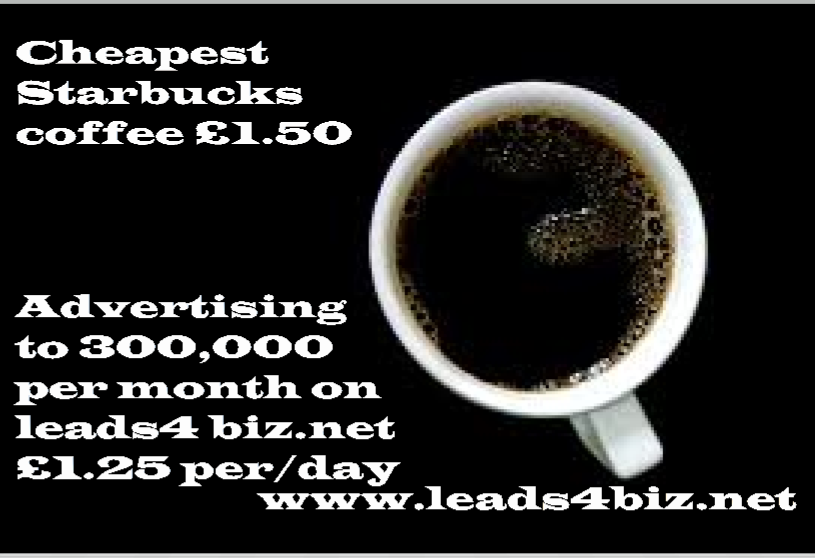 Be a Rascal (The art of persuasion)
The art of persuasion
Normally I am not a fan of this word persuasion, because it has a sense of malice and greed about it when in reality it is just a word. I am all about relationship selling and nurturing clients through great content and blogs so that you are on the front foot and have created an environment where selling is wholesome and people want to buy.
However there is no harm in going back to basics to learn the very art of why a person makes a decision and it's summed up to me in a simple acronym:
Be a RASCCL (Rascal)
Reciprocity
No matter how I try I can't say this word, but simply it means 'giving back'. We all reach a point when we no longer can reach any more potential clients through free marketing and social media and we have to formulate a plan to give something away in the form of a trip wire, if you are up on your email marketing or loss leader as the old newsagents put it, meaning they make nothing on newspapers but they bring the people in to buy groceries.
What are you going to give away? Is it a prize or a contest? Or are you planning a simply loyalty program? Human nature will give back when received, in fact Restaurants found if they gave away mints with the menu found 30% more tips than those that don't, and a staggering 23% more tips when the waiter gave more mints to their 'favourite customers'.
Giving away things simply works; just make sure you can afford it first!
Authority
People follow and trust experts, this is why I have blogged over 1.5 million words in my time to distance myself from the rest of the social media marketing companies in Thailand who say they are the best when in reality they write half a dozen blogs and run out of ideas!
Make sure you have testimonials to hand at all times and third party referrals. Have a Press room where all your editorials and articles that have been published or shown. I was once published on Yahoo finance and that one article gave me a year's worth of revenue in one month!
I always carry physical magazines to show people where I have been published these are all signals of authority that can help people make up their mind!
Scarcity
"Roll up Roll up these products are selling fast Madam"
It's theatre sure, and it still works, the human brains  needs reasons, simple logic to help make a decision, and going fast is certainly one of them. Just make it real, don't have a sale every week and expect people to come to your door, Close the door shut at the end of the promotion if you have not sold them all don't give in to the tantrum baby, or your business may make spoil the child.
Give a date when your product will be available at this price, and it is first come first served after that go back to your normal price, otherwise it will not work for you
Consistency
Other-wise known as; your brand message. The part of marketing that costs a lot of money and is so difficult to see where the ROI (Return On Investment) is.
This metric has recently been indicated in Hub spots latest marketing survey of 3,500 businesses across the world as the hardest part of marketing, as in; demonstrating the ROI of Branding. Regardless it must be considered and be done for the sake of your success.
Keep your message and your core principles intact, and this will see you through to the end, stop meandering and following the money, this is what inexperienced business people do. People will trust you if they have heard of you before and has seen you before. Familiarity is a child of trust.
Consensus
One of my favourites; we all want to know we are on a level with our peers, we hate it when someone tells us: "What you haven't heard?"  We trust and value the opinions of others.
Many years ago when I was a franking machine salesman, when I had a meeting with a non-user who was interested in getting away from stamps and buying a franking machine, I would always research who their competitors were especially local competitors, I would pop in to see one and ask to get a free frank with their logo on it. I would place it on an envelope and when I went to see the new user, I would bring out a few letters with franks on to show them the many different logos we made, and of course; there was their  competitor amongst those. And they would always say "Hey there's our competitor" pointing out angrily their rivals frank on the letter. "Well if they've got one we better have one then! He he Bingo, sold!
Liking
Last but not least I am grateful to have had a sales experience first and cut my teeth in over 20 years direct selling before moving over to online marketing. One thing is for sure the idea that people still need to trust a human being before they buy, is more so today than it ever was. You need to have rapport with people before they make any decision and they want a person to tag to their decision.
How do you establish rapport online? Think of it like this; I have never once met Terry Pratchett but I feel I know him so well after reading so many of his books and would trust the old timer with my new born baby, why? Because his writing transcended the page and made so many love him and if you have an online business you must do the same.
Singers do the same;
"Strumming my pain with his fingers singing my life with his words"
Don't listen to the naysayers who want you to do just infographics or videos, and those who tell you no one reads blogs anymore, they do, you just got to be entertaining, give away good information so people learn from you and you will develop trust, but it takes hard work dedication and consistency to make it.
So they you have the R.S.C.C.L. (Rascal) of persuasion I hope it helps your business, and if you ever want us to come and have a look to see how we can help you get more out of your online efforts contact Netmedia.