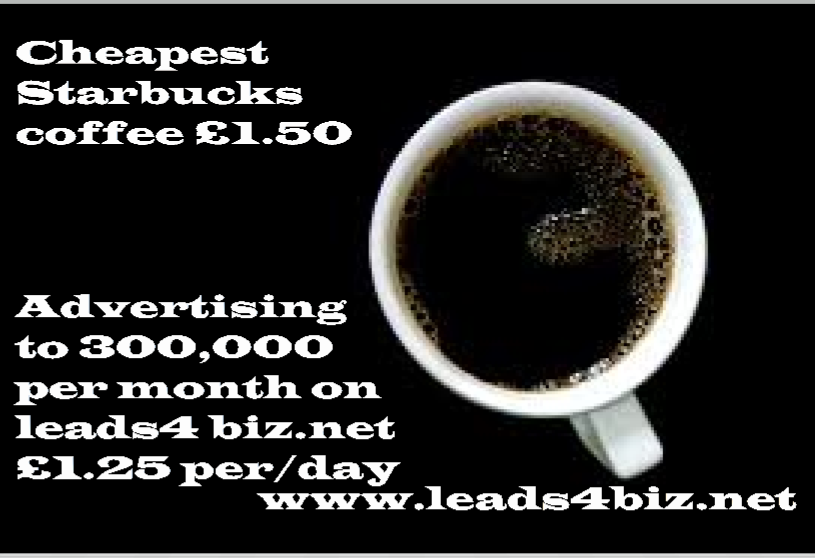 How do you find leads?
Here's a tale of two sales guys given a budget of 300 U.S.D. and told to make the most amount of sales for their golf clubs company within a month with the budget..
Sam is from the old school of the ABC of sales and knows a thing or two about Neuro Linguistic Programming. He's somewhat of a braggart and regales everyone after work in the pub, whether they want to listen or not; how he can sell ice to Eskimos, and how he gets slapped a lot in the clubs but always goes home with a girl.
"Yep somethings never change; you see it's the age old the law of averages, ask enough girls straight out with exactly what you want at the end of the evening and you will get a result either way, just like any kind of selling" he boasts." Buyers are all liars you have to break their defenses down before they will be honest with you." He continues to deaf ears.
Sam and Jack are summoned to the office Monday Morning and they are both given a test by the boss to make the best use of a 300 dollar budget to get the most sales from the money, they have free reign to do as they wish with the cash.
Straight after the meeting Sam asks Jack what he was going to do with the cash, and Jack said "Probably use a lot of it online." He was guarded to tell Sam too much after all it was a healthy competition.
Jack is roughly the same age as Sam however even though he is mid-forties, he sees a lot of potential of the internet, Sam on the other hand believes all the people on Facebook are not real and you have to establish rapport before any sale is ever made.
"How the hell can you establish a relationship with people on a computer?" Sam barked at Jack.
"You have a good point there Sam, I agree yet I also believe the computer can find people who want what we are selling, rather than us trying to convince people to buy. This way it's easier to make that appointment and develop rapport with a potential customer when you already have something in common, as in; they want to buy, and we are happy to sell, that's the easiest appointment to make ever.
Within minutes Sam was on the phone to his database supplier to provide him with enough names to call to make meetings, cost for 1,000 names of Gofers for 200 U.S.D.. You got to have names, if you don't put meat in the mincer then you are not going to have enough to make a cottage pie are you?
His mind wandered back to his first sales job and his Sales manager shouting at him in the 70's and chanting:
'Always be Closing, Always be closing' at the top of his voice as he paraded through the office at all the sales people banging the phone. They were successful then, "We can still be successful now he thought to himself people don't change!"
Sam also spent 50 USD going to BNI meetings that month he was a regular and even though he paid an annual fee for membership at around 500 bucks, the Hotel breakfasts each week were not free!
Sam spent 50 USD on a print ad in the local Golf magazine a 3 by 3 inch on the 5th page.
The next day Sam began cold calling all the names on the list, it was tough going but he told himself like all the woman who slap him on a Saturday night he has to take a slap on the phone in business as well, you just got to grow a pair!
Over the next 3 weeks he went through the entire list and regardless of his skills of 20 years, he only managed to get to speak to about 400 people, because of the gate keepers; trained and skillful hard-nosed receptionists who can smell sales calls a mile off.
Of that 400 people he actually got to speak to; around 300 just cut him short and said they were 'not at all interested,' 'how did you get my number?' and 'don't call again' type responses. However Sam was very tenacious and 100 engaged in a reasonable chat about Golf and he made 10 first appointments, for the last week of the sales month.
He sat down and worked out his cold calls success ratio, and was stunned to think that only 1% of all the names gave him an appointment, and he spent 120 hours to get those ten meetings that added up to 12 hours calling per arranged meeting!
Back in the 70's and 80's it was so much easier, the only way business got to see new products was from travelling salesman, and they got a lot more respect and made a lot more appointments over the phone back then, he lamented.
Added to this; his early morning BNI meetings which meant he was up at 04:45 AM and made his way to the Hotel, to listen to the same people deliver a sixty second pitch, yes the chairman of the meeting told everyone they made 10,000 Dollars last month in referrals between members, but who audits BNI? he asked himself, he knew a lot of that business was hyped up.
He was pushed again by the BNI committee to give a referral to a member so he half-heartedly told everyone he found a friend for the BNI plumber to go and see. Later that afternoon, he falls asleep in the office toilets after hardly sleeping the night before.
He wonders how many people have seen his ad in the golfer's magazine as he finds a copy of the magazine inside the toilet, he sighs.
In the 4th and last week of the month Sam is eager and keen to go and see all the people he'd arranged to meet and was looking forward to doing some real sales at last. However 4 of the appointments were blow outs and 3 didn't even have the decency to phone ahead and tell him they will not be attending, wasting him a journey. He gets to sit with 6 people that whole week and sells to 3 that's a fifty percent hit rate he thinks to himself quite proudly.
At the end of the month they were summoned to the boss's office to see how they both got on with their 300 U.S.D. budget.
Sam told how hard it was and although it was tough going, he managed 3 sales for the month of 3x 500 dollar Golf sets, making 1,200 dollars profit for the company.'
"Let's see how many fake social media profiles Jack sold to" Sam sneered to himself.
Jack announced he sold 4 Golf sets making 2,000 U.S.D.
Sam was astounded, and their boss asked Jack to explain how he did it, especially as he had not seen him all month in the office and he had hardy made any calls!
"Quite easy really; I subscribed to Biz-find leads, as a subscriber I got my hands on around 8 fresh leads of people who were genuinely looking for Golf sets over the course of that month and because they were ready to buy, all I had to do was make the call and go and see the customer, to be honest I still think Sam would have sold more with the leads as he is more experienced than me" he said humbly.
Jack continued; "Netmedia the holding company of Biz-find have a great idea in that they manage a user added business directory and when people register their company information on their sites, they share that business free to Netmedia's massive social media reach driving more traffic in to the sites members. Since they launched in 2012 they have almost 4500 member companies.
They then call to help their members from their call centres, to get more from the free marketing of their businesses on the Biz-find site, and whilst they call them they ask them what they are looking to buy, and that way I got to find out who was looking for Golf clubs and bags.
So I made no cold calls at all, or had to attend any business network meetings, and one month of biz-find leads was 60 dollars so I have 240 bucks left!
"Take Sam for a few pints and a few slaps with the change" laughed the boss!
If you want to have emails sent to you in your category of business whenever anyone asks for a supplier of what you are selling; contact Biz-find today.