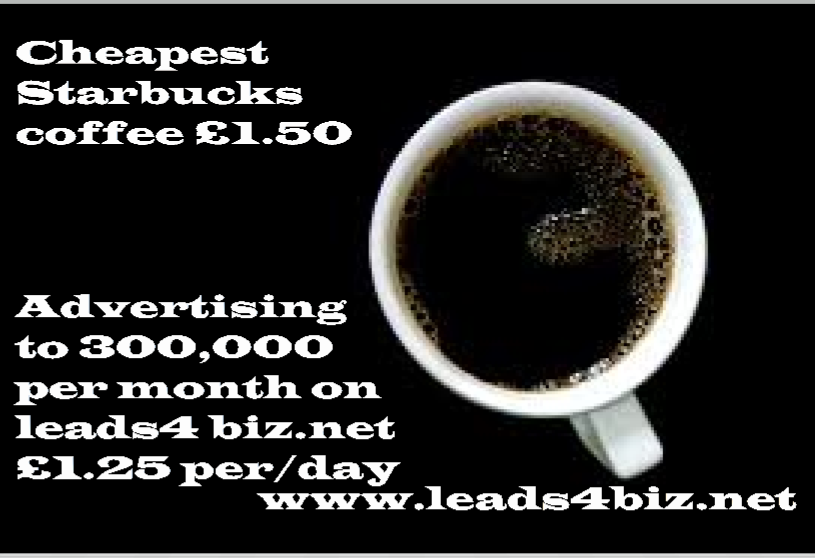 Do and Don'ts of trade shows
Are trade shows worth it? Yes and no, depends how you approach them, you can pay a lot of money and people just bypass your expensive booth or, you can do your research and find many buyers and establish relationships which will stand your business in many years to come.
Trade shows are favoured by the old school business elite because they work for them, they understand the essence of face to face marketing, 'show and tell' and relationship building, because essentially it still works today as it has ever done before.
If a trade show is done well; you should receive around 80 leads for the few days you stood and smiled and displayed your wares and for all the people you chatted to. Research has shown that; to follow up a lead from a show is twice as effective as field sales follow ups, meaning that a sale is closed from around 1.5 follows ups to around 3.7 from appointments and follow ups from cold calls.
Many forget the branding that can be achieved from a trade show, the name recognition, PR, and the chance to meet peers, vendors, agents and competitors, but just for the many thousands of people to subconsciously digest your company name and logo is priceless business branding.
Here's our Do's and Don'ts for trade shows:
Planning for the show
Do try to get on to a vertical show, where there are not too many competitors to you and many complimentary businesses. Vertical show can reap 25% more potential leads.
Do check the numbers of potential attendees, and make sure the numbers are not confused with the staff attending, and check that the numbers are actual registered expected visitors and not just the send out list.
Do your research and go back a number of years to see if attendances have gone up or down, look to see if any blue chip companies have pulled out or decreased the size of their booths from the shows.
Do spend a few months prior to the show informing potential buyers you will be there, and ask them what they are expecting to see so that you can be ready for the major players.
Don't expect people to instinctively know where you are, many potential customers/merchandisers do not have time to speak to everyone at the show, especially at the larger shows where it is just impossible to have quality chat with all exhibiting companies.
Buyers are accustomed to shows, and they plan who they will visit, in sequence, so you will need to correspond beforehand to make sure your booth is on their list.
Don't assume the cost of the show will just be the bill from the oragnisers, you need to cost in travel arrangements, accommodation, brochures, give a ways, time away from your desk, set up, storage and organisation etc.
Location, Location, Location.
Experienced trade show exhibitors will tell you it's a scramble to get the spots they want as soon as a show is announced, because they know from bitter experience how successful being in the right place can be.
Do try get on to the left of the show hall, to be one of the first booths people see, experience states that most people turn left when entering the hall, same as a supermarket, and no one really knows why as yet, but it's a standard accepted knowledge. Then they snake their way clockwise through the rest of the aisles, unless you are an experienced buyer and you know exactly where you are going.
Do try to get a booth near the entrance so you will be seen more than once. Statistically most people congregate near the entrance.
Do try to get  a booth near to the big vendors booths, association has its dividends.
Don't be dumped on a corner aisle booth at the back, sure it's cheap; it's cheap for a reason! Being in the middle of a row gives you a good chance of a crowd, and people like to listen in as part of the crowd, to feel anonymous as they get a good chance to have a good browse before starting up a conversation.
Give them a sign
Don't assume people know what you do just because your company name is on your sign at the top of your booth, even if you are Berkshire Hathaway, there are many who have never heard of what they do!
You need to convey exactly what you sell on your sign, not so much benefits, give them your spiel when they have asked. Even Coca cola would say 'refreshing soft drinks' on their sign. You need to let people classify you before they will come in.
Do make sure your sign is above your booth and readable, above head height, and visible for people when they walk from either direction from a good distance away, 4 inches and above as the standard, short and punchy so it makes an impact on approaching traffic. Even when people are congregating in your booth signage should be very clear and visible.
First line of defence against the hoards
Do make sure your best people are at the show, gregarious experienced sales people who enjoy shows, I have met many great sales people who fail miserably at shows because it takes them out of their comfort zone of being pleasant all day and overly outgoing.
You have to enjoy the first line of meeting people and treating every visitor like a global supplies buyer, even if they are just buying a one dollar item, you can never assume.
Do appoint someone as the team leader during the show, it does not have to start with a military parade each morning, but having an echelon of authority makes sense.
Don't jump all over someone just browsing with your automatic spiel, shows are for relationship building, for finding out how your product can help them become more successful, it's not about you it's a day for the buyers.
Once I had the most lucrative sale from a customer whom I met at a show, we discussed little about the show and products, just about his position and what it's like for him, he already wanted to buy from us , he just wanted to make sure we were nice people to deal with.
It's nice to be important, but always more important to be nice.
Do make sure there are enough people at all times to cover any sudden influx of visitors to your booth, you don't want an email 2 weeks after the show from a big buyer who came to see you, waited ten minutes and gave up because everyone was too busy to even say Hi.
Do make sure that all company employees are clearly visible to potential clients, with a badge other than the oragnisers generic badge, clearly showing the company or better still matching shirts/ polo shirts or ties.
Don't leave the booth to rookies, even during the slower lunchtimes, nothing worse than dumping the poor intern with some massive questions they just guessed at, whilst you were getting a second helping of ice cream at the canteen.
The giveaway
Do try to be creative! Remember when you went to a show, how you just emptied all the bumph out onto your desk when you got back to the office and tried to remember who gave you what. Like your signage; keep it simple and to the point, what you sell and 1 to 2 benefits. If your giveaway was different then you have more chance of being remembered.
Don't forget to get as much information from them as they are willing to give, at the very least their card and what you spoke about and the next step.
Competitive Reconnaissance
Shows are a great place to learn about competitive products. You can usually collect their marketing material, sit in on seminars and ask questions, but dressing up as Spider man in disguise will usually raise eyebrows! Sending your 5 year old daughter to ask about the latest E.R.P. software they are developing will raise suspicion also!
Do stroll nonchalantly past competitors booths early in the morning, so you know who the enemy is, and if you are sure they don't know you yet, you can always eves-drop on their conversations with other booth visitors, but whispering to the potential clients that their products set fire to your cat is a little over the top.
Do make a list of the things you want pricing and information on and try to get their brochures and giveaways; you can often get press kits from them on the way in.
Don't display anything you don't want photographed and don't authorize photography (except from a recognized media outlet who is writing a story.) That said, with today's camera phones, it's almost impossible to prevent photography.
Do remove all material from view after show hours. Remember exhibiting competitors can visit your booth when you're not there.
Trade shows are still one of the most important aspects of marketing for the retail sector and for most other business as well to get to know your marketplace and develop lasting business relationships.
Netmedia have over 30 years of sales and marketing experience, and over 8 years online marketing experience, we own all the top English language domains for business in South East Asia and our website portfolio is a global source of information to business all over the world.
We are not just a database of companies for people to access.
Contact Netmedia to see how we can help your business bloom.