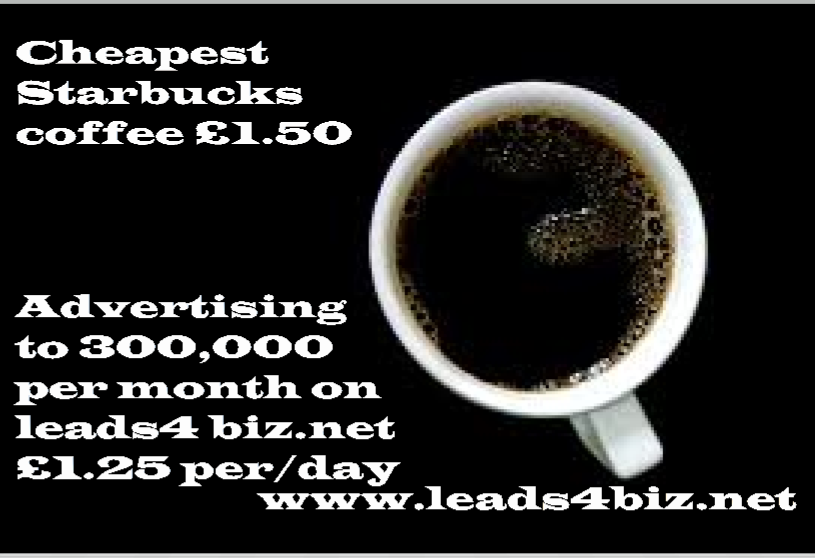 American Universities seek elite Thai students
Tennessee Tech University, California State University Fresno, University of San Francisco and Oregon State University Looking for Elite Thai Students.
Colleges across the USA have reported a steady decline in the number of engineering and science majors graduating from US Colleges and Universities. Currently, there is a very high need in these fields for incoming students, but few American students select the field of engineering.
To continue producing graduates for these in-demand fields, many US Universities have shifted their focus of recruitment for these majors to international students, specifically students from India. In particular, four of the best engineering and science schools, Tennessee Tech University, California State University Fresno, University of San Francisco and Oregon State University will be sending admissions representatives to meet prospective students in Bangkok.
Thai students interested in studying Science, Engineering, Technology and Math at a graduate or undergraduate level must come to The Four Seasons Hotel, 155 Rajadamri Road in Bangkok from 6PM-8PM on Thursday March 20, 2014 to meet with admissions representatives from these top US schools.
Four top US Universities, Tennessee Tech University, California State University Fresno, University of San Francisco and Oregon State University, will have an open house event at The Four Seasons Hotel in Bangkok on March 20th from 6PM to 8PM where they will be briefing students on admissions requirements and academic programs for their schools. All institutions are well-known for their state-of-the-art teaching and research facilities and award-winning faculty. Moreover, after graduation from any of these universities, alumni are recruited by reputable companies around the world and receive jobs with thick pay packages in their field of study.
Tennessee Tech University (TTU) is a public educational provider based in the State of Tennessee which is located in the Southern part of the USA. TTU is ranked among U.S. News & World Report's Top Public Schools in the South of the U.S. and as one of The Princeton Review's Best Southeastern Colleges. Tennessee Tech University is committed to providing strong academic instruction while offering students an affordable choice. With an enrollment of 11,700 students, TTU offers more than 40 undergraduate and 20 graduate degree programs with more than 100 options and concentrations across six academic disciplines: Agricultural and Human Sciences, Arts and Sciences, Business, Education, Engineering, and Interdisciplinary and Extended Education. At TTU, learning isn't contained within a classroom's four walls. There's a strong intellectual community, where faculty and students connect daily through research, discussion, internships, COOPS and service. Outside the classroom, students learn about cultures across the globe, discover how to be good citizens through service organizations and dozens of student clubs, gain exposure to the arts and build friendships across ages, backgrounds and interests. Students at Tennessee Tech get more than a top-notch education; they learn to be leaders in their chosen careers and to be lifelong learners. With more than 1,100 international students, you can be part of a true Global Village being a student at TTU.
California State University, Fresno (also known as Fresno State) is a public comprehensive 4-year university that is part of the 23-campus California State University system. Located in Fresno, the fifth largest city in California, Fresno State is Central California's premier learning community offering 64 bachelors, 44 master's, and three doctoral degree programs. In 2013 U.S. News & World Report ranked Fresno State 6th in public regional universities in California. The University offers nationally recognized programs in business, engineering, agriculture, education, mathematics, natural and physical sciences, social sciences, and the arts and humanities, with a rich tradition of research and innovation. The City of Fresno is conveniently located within easy driving distance of such large cities as Los Angeles, San Francisco and San José, as well as world famous Yosemite and Sequoia National parks, an ideal location to experience the entire state of California. The University serves a richly diverse region and a student population of more 22,500 students, including 550 international students representing more than 60 different nations.
The University of San Francisco is a private, Jesuit University. The top majors at the University of San Francisco are: Financial Economics, Math, Bio-Chemistry, Computer Science, Biotechnology and Accounting, offering substantial merit-based scholarships for deserving applicants. USF ranks in the Top 100 national universities in the U.S. and in the Top 20 for student diversity. We provide exceptional, accessible faculty; small classes that intensify the learning experience; and centers and institutes that extend your reach into the world.
Oregon State University is a leading research university located in one of the safest, smartest, greenest small cities in the nation. Recognized as a Tier 1 Research University by the Carnegie Foundation, Oregon State offers nationally and globally ranked programs in Engineering, Pharmacy, Forestry, Chemistry, Athletic Training and Business. Oregon State University offers more than 200 undergraduate and 80 graduate programs across its eleven colleges, and programs designed to help international students gain access and succeed in its programs. Oregon State welcomed over 1,852 international students from over 100 countries in 2011-2012, and promotes their success with academic and language support designed for students whose second language is English. Top 10 Majors are: Electrical and Computer Engineering, Computer Science, Business (Management, Marketing, Accounting, Finance), Science (Biology, Chemistry, Physics, Biotechnology), Mechanical Engineering, Civil Engineering, Industrial Engineering, Forestry. Environmental Science and Agriculture.
Students interested in engineering careers who wish to pursue programs in Computer Engineering, Electrical Engineering, Game Development, Industrial Engineering, Mechanical Engineering, Software Engineering, or Interdisciplinary Business and Engineering Studies must come and meet admission officers on Thursday March 20, 2014 at The Four Seasons Hotel in Bangkok from 6:00PMPM to 9:00PM, starting with a visa seminar presented by the US Embassy at 5:30PM. For more information and to register please visit www.studentlane.com
SAMPLE #2
U.S Scholarship Event in Bangkok
Parents and students are invited to attend the American Education Expo on Thursday March 20, 2014 in Bangkok at the Four Seasons Hotel located at 155 Rajadamri Road 6:00PM-8:00PM
The Scholarship Event includes representatives from: Adelphi University (Full Tuition), California State University, Fresno, East Texas Baptist University ( $14,000), Eastern Washington University, Maryville College ( $30,410), Oklahoma City University (Full Tuition), Oral Roberts University ($20,000), Oregon State University ($13,500), Saint Mary's University-Minnesota ($14,000), Susquehanna University ($20,000), Tennessee Tech University ($5,125), University of Bridgeport ($15,000), University of San Francisco ($20,000), University of South Florida (Full Tuition) and University of Wisconsin Platteville ($5,000). Representatives from these universities will be present at the American Education Expo where they will be giving out applications for generous scholarships based on merit. Merit based Scholarship range from $5,000 dollars to full tuition. Be rewarded for your achievements and hard work in high school with an American college scholarship. This event is free to public, for more information and to register please visit www.studentlane.com.
Students will be able to find out about the scholarship opportunities at the presenting colleges and universities. Bring multiple copies of their report cards, transcripts, TOEFL scores, etc. to the event. This will allow the representatives to determine your admission and scholarship eligibility.
The United States remains the top destination for foreign students seeking higher education. In 2013, over 720,000 students from around the world enrolled at American colleges and universities.
The event on Thursday March 20, 2014 in Bangkok at the Four Seasons Hotel located at 155 Rajadamri Road 6:00PM-8:00PM The event starts at 5:30PM with a visa seminar for parents and students presented by the US Embassy, followed by the Scholarship event from 6:00pm until 8:00pm and it is open for students and parents.
Admission to the event is FREE. For more information click to register
Come and meet Admission Officers from top U.S Universities:
University of San Francisco
Oklahoma City University
University of Wisconsin Platteville
California State University, Fresno
East Texas Baptist University
University of Bridgeport
Maryville College
Saint Mary's University Minnesota
Susquehanna University
Oregon State University
Adelphi University
University of South Florida
Tennessee Tech University
Oral Roberts University
Eastern Washington University