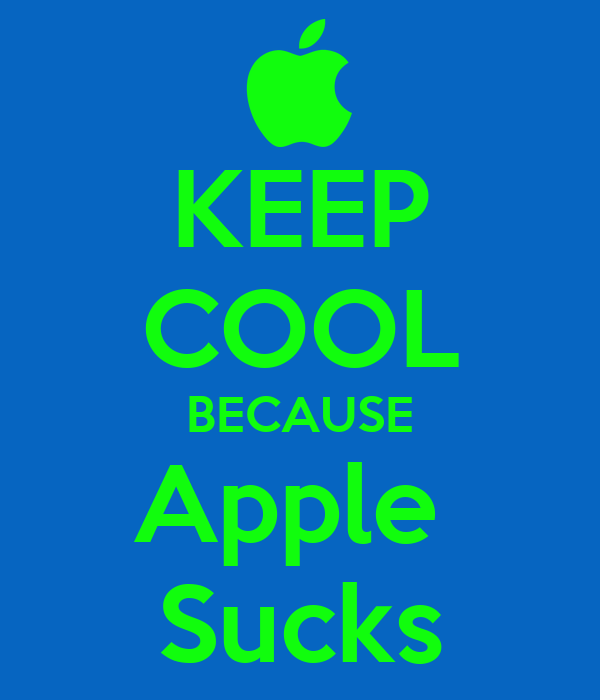 Why Apple does not really care about people
As a small business owner,  I read about customer service everyday and how important it is for longevity of a business to take care of the very people that buy their products. But recently I have been a victim of a very large gaping hole in the customer service of one of the largest companies on Earth and it does not make for very good reading at all…
Recently my Father died and it was a triple whammy of sadness as our 5 strong family has been decimated to just me in barely 11 years. My two brother's went first then my Mum, then my Dad, and part of me wonders whether I would have the strength my poor Dad had, to make it a further  4 years after Mum, especially as I lived abroad. We had a baby daughter and my Dad had never even met her.
My Dad left all his estate to me, not a lot for a working class man who relied on his pension, but it helped to pay for funeral expenses and the cost of me flying back at a moments notice. One of the things left to me was an Apple Ipad.
Herein begins the hernia:
I tried to open the Ipad and as my Dad had not used it for a while, it asked me for an Icloud ID and password, easy enough I thought, let's go to his address book where everything was written down, alas, the book was in a state of dissaray, probably testament to how my Dad had felt and coped with general admin after my Mum passed.
The book's text was like a very drunken man had tried to create a password each time he'd locked himself out. A few passwords I tried didn't work, so I went to his Icloud account and tried to reset from there, that didn't work either, next I try the security questions:  who, being honest, knew their Dad so well they knew what his first childhood book was or the name of his first school teacher, no chance, i got his football team right though!. So I wrote to Apple.
A nice enough chap called Paulo emailed me and called me and asked for the registration and model of the machine and the death certificate, so far so good I thought. After a few emails and calls the upshot was this: Apple require that I get a letter of administration to certify that I am rightful next of kin and was actually administrating the estate, fair enough I thought, then later I asked myself why did Nat West Bank not require a letter after all the money my Dad had left was ten times more than an Apple Ipad would cost?
Then the gaping hole was highlighted
If you compare the customer service of Nat West Bank to Apple it was like Nat West was a leading world brand and Apple was the small national concern.
Nat West have a bereavement team, whose sole job is to do the due dilligence on family concerns, and confirm on their own, who are the rightful heirs in matters of bereavement. I don't know how, but they were satisfied with just a death certificate and my passport, and  through their own research they worked out that my Father died intestate (without a will) and it was left to the surviving blood child when no wife is alive, which was me!  Job done, money given to me, they even paid for the wake for me from my Dad's funds in the interim period, well done Nat West!
Apple, I can assume a much bigger company, have no bereavement team to speak of, and they require proof you are the next of kin and are legally able to manage their affairs, which means a letter from a solicitor that costs me around £300!! What does a new Ipad cost these days ?
The Citizens Advice Bereau in UK are adamant that intestate affairs less than 5000 pounds are clear cut all you need is a death certificate, however Apple who as I understand it get away with millions in taxes in UK every year are also inept at looking after you when you lose someone so dear and they just compound matters making it impossible to get into your family's Ipad to see what, if any pics your Dad may have taken before they died!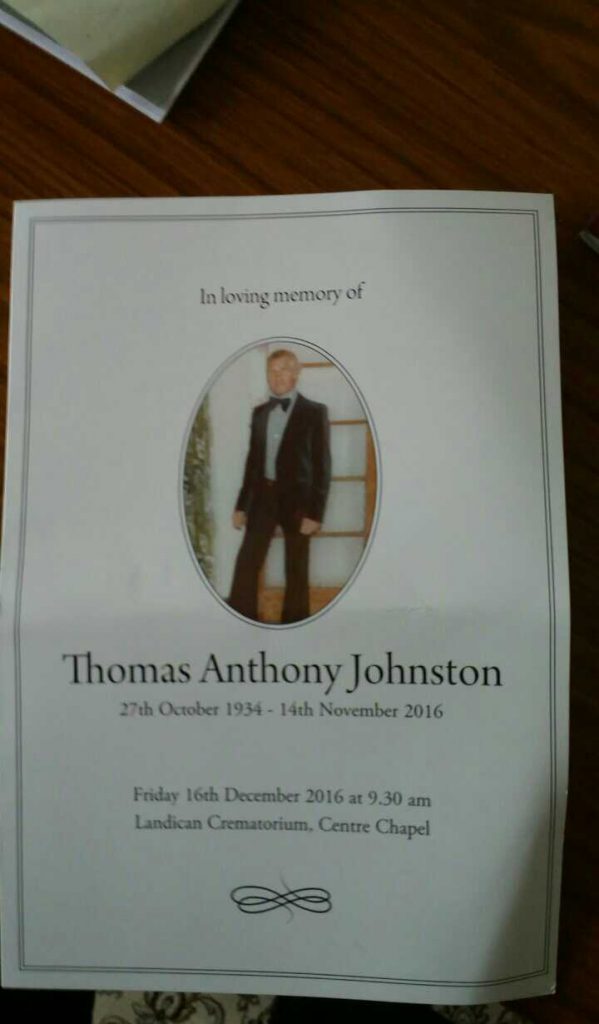 SHAME ON YOU APPLE!